When In Rome / Voice Originals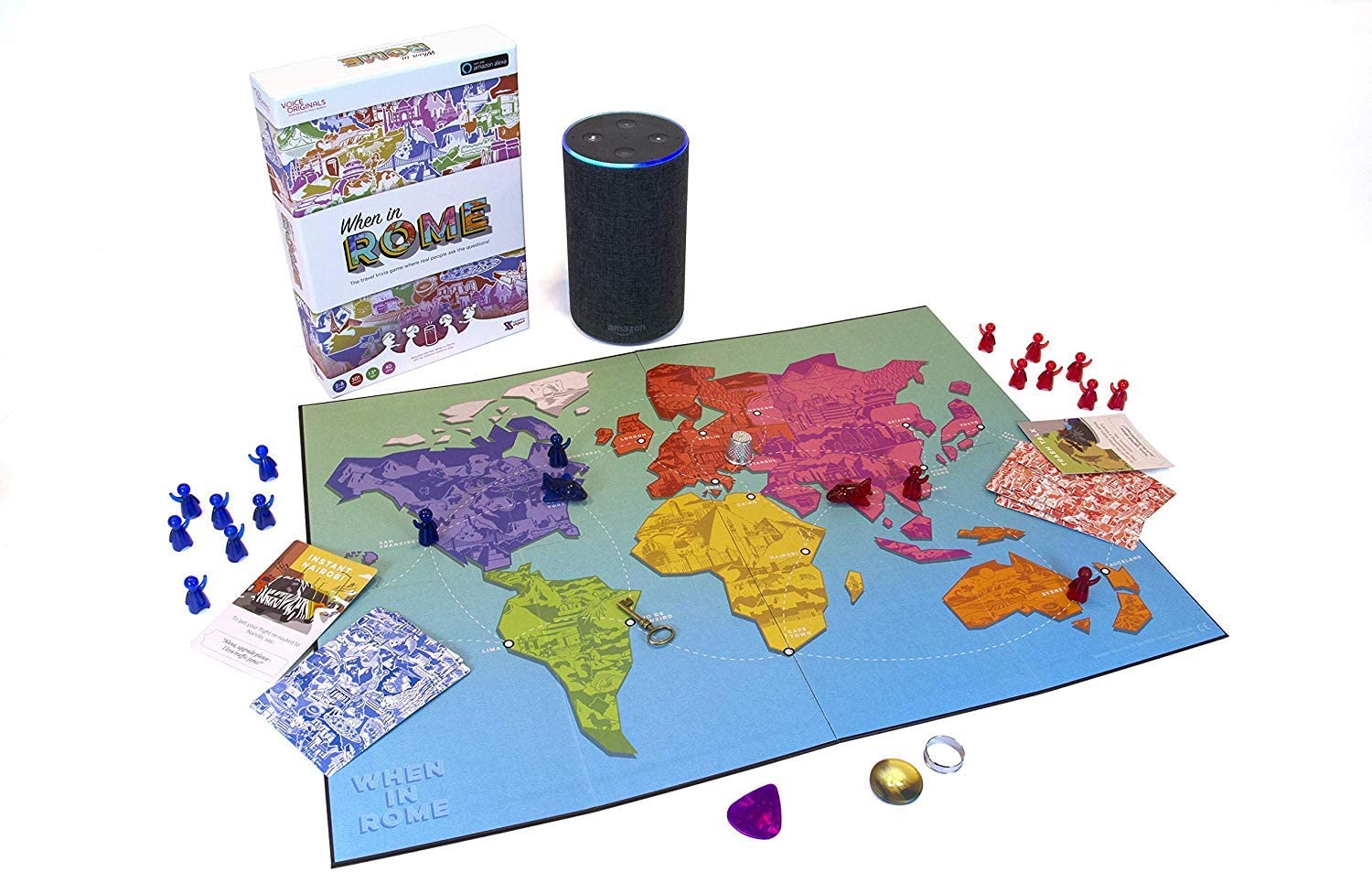 In 2017, I worked with Sensible Object (since acquired by Niantic) to prototype and build Alexa-powered tabletop games as part of the TechStars Powered By Alexa accelerator program.
As a core team of 3, we spent 12 weeks rapidly prototyping cardboard board games that integrated Alexa voice skills, ultimately polishing and showcasing a prototype of a travel trivia game called When In Rome.
After the accelerator ended, the Sensible Object team took our design and developed When In Rome into a full commercial tabletop release, ultimately being nominated for NY Toy Fair's prestigious Game of the Year award in 2019.
I personally was part of the 2-person design team that spent 6 weeks producing weekly prototypes before moving into full production for When In Rome, and facilitated weekly playtest sessions. I also served as CTO, attending TechStars workshops intended for the CTO and building out the technical infrastructure for us to rapidly prototype voice-enabled games.
Since Sensible Object's acquisition, When In Rome is sadly no longer playable. Retail copies of the game are still available, but the servers hosting the Alexa skill are no longer live.