Morse Code Telegraph Keyboard
With iOS 8, Apple introduced support for custom keyboards that you can use in any app systemwide. Naturally, my first instinct was to build a keyboard to let you tap out morse code on an old-timey telegraph key.
You can download it on the iOS App Store.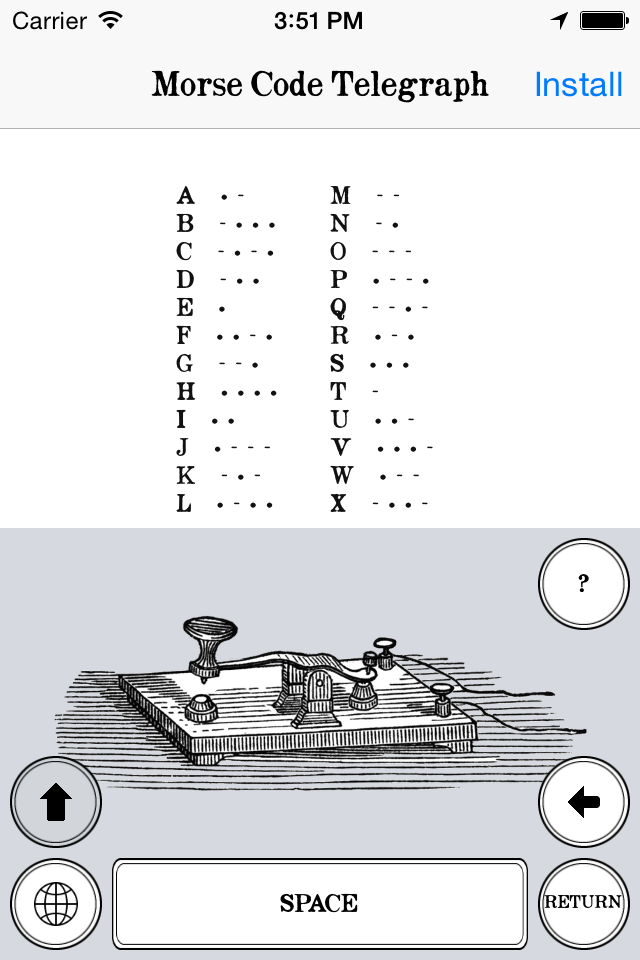 Untitled Telegraph Game
This project actually began its life as a game that used a custom hand-built telegraph key controller. You played a telegraph operator in the 19th century; as you sent messages over the wire, stories would begin to emerge about the people sending and receiving them.
It was featured at IndieCade East 2014 (video), but it's currently on the back burner.