What Hath God Wrought?
What Hath God Wrought? is a series of small games about the telegraph and its cultural and sociological impact in the 19th century.

It will be featured in the ALT.CTRL.GDC exhibition at GDC 2015 on March 2-6, 2015.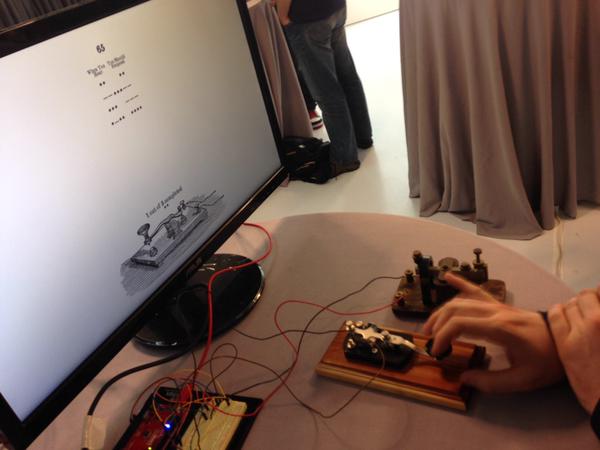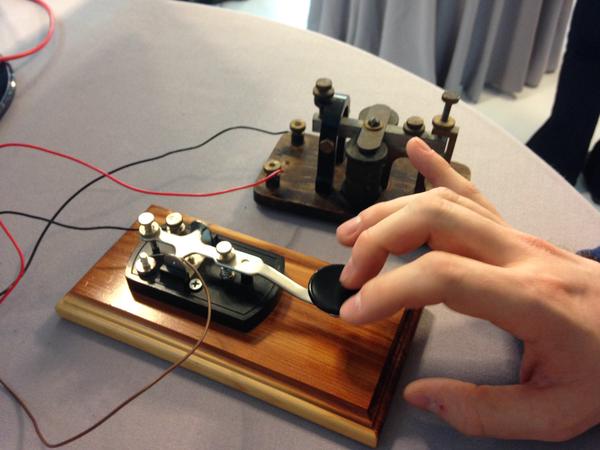 The game features custom hardware for both input and output. Players enter morse code using a hand-built telegraph key, and receive messages from other telegraph operators using a physical telegraph sounder.
The sounder is an actual, authentic piece of vintage 19th century hardware connected to a modern computer. The on-screen visuals are entirely made up of found woodcut illustrations from the 19th century.
The project is largely an exploration of the use of props as narrative engagement, and how we can use physical controllers to help encourage role-playing. A few small games have been built for the platform, each exploring a different side of telegraph history and a different aspect of how physical controllers can be used.
An earlier version of the project was shown off at IndieCade East 2014:
iOS Custom Keyboard
I have also built a custom morse code keyboard for iOS that lets you tap out morse code in any iOS app. It's currently available for purchase on the App Store.